"When I was 5, I knew I would be a doctor…. or a hairdresser."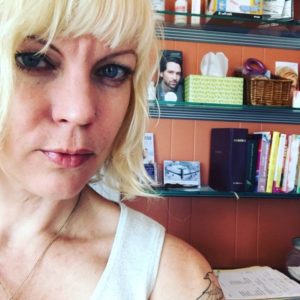 Dr. Masina Wright is an expert in regenerative and restorative health.  She provides consultation and treatment in the medical specialties of anti-aging medicine with a particular interest in all women's health, gender diversity, and fertility.
As a leader in the field of Integrative Medicine, Dr. Wright brings Naturopathic wisdom to the Age Management Center. Trained to understand the intricacies of modern health, she is sophisticated yet intuitive in her approach, cutting edge and yet traditional. She works with people of all genders seeking anti-aging medicine and bio-identical hormone therapy. She loves exploring the intricate balance of hormones, including thyroid, adrenal and neurotransmitters as well.
In addition to hormonal health, Dr. Wright excels in complex medical cases that cross specialty boundaries. She has significant experience in liver health, stress related conditions, inflammatory bowel disease and "undiagnosed" medical health issues. She works with patients to rediscover that illusive sense of health and well-being.
Licensed in the State of Maine and Province of Ontario, Dr. Wright spent the first eleven years of her career in Toronto serving a diverse, urban population. She was clinic faculty at her alma mater, the Canadian College of Naturopathic Medicine for several years as well.  Dr. Wright moved to Maine in 2011, joining Dr. Bedecs and the Age Management Center team.  She has studied with the best teachers in the field of anti-aging medicine and Trans* medicine, and is current with the most innovative and personalized programs for optimal hormone performance.
The concierge medicine style of practice at Age Management allows her to give patients that which most doctors cannot – adequate time and personal attention. She says "The art of medicine is not simply the prescription alone. The Dr-Patient relationship makes the difference.  It is the quality time spent with each patient that allows me to put the pieces together and recreate the whole."
In August 2015, Dr. Wright returned to full time academics to improve her clinical skills and upgrade her prescribing acumen. She continues to practice medicine on a part-time basis at Age Management Center in Portland, Maine.