Ugh. New Years Resolutions. Worst idea ever! And yet – I had a tough end of 2018 personally so I decided to make some resolutions in an effort to bring structure and more wellness to my life.
Well, it is 13 days in and I have already failed all of my official resolutions. In fact I failed my first one in the first two days of the year:
1. spend less time on my phone, especially in the company of people I love
Excuses are bountiful. However, If you are in the same boat as me with lofty goals and a complex life, I encourage you to think about resolutions as a year long goal, not something to be abandonded by week 3. It could take even 3 years to build the structure that you need to support the foundation of your bigger dreams/resolutions like an art or writing studio and time to produce new work.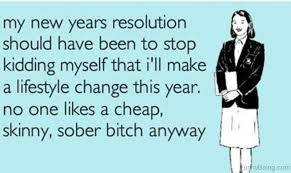 The Winter Solstice (12/21/18) is when we annually rekindle the spark of the year ahead. This tiny flame grows to a raging bonfire at Summer Solstice with our culling and tending and then dwindles down to the blue flames of Halloween and Nov-Embers. Then the cycle begins anew with the next Winter Solstice.
If you looked at your resolutions as a fire you were to tend for a 12-36 month duration, would that change your approach? Your commitment to your Self or Visions?
I have things about my lifestyle I need to adjust, and those are built on deeply entrenched habits that function as crutches that allow me to perform in my hugely challenging day to day life. I cannot just pull the supports from my foundational Activities of Daily Living; I CAN build new supports/habits to relieve the not-so-functional structures.
Building a new wellness foundation takes a team or at the very least a multifaceted approach. I failed my New Years Resolutions the first week because I did not have my new structures in place to support them. I now see who and what I could rely on to make this reality functional, and this second week of the year I was 50% more successful in my goals.
What are your NYR? What changes do you need to make this happen?