December is not always mistletoe and gingerbread. It can be one of the hardest times of the year for many people. People aren't supposed to die on Christmas and relationships aren't supposed to end around the holidays…. but they do. The myth of the happy family is only a reality for a portion of the population; and even those who do celebrate Christmas with family can have significant stress and sorrow around money, relationships, and more.
So, for those who are alone this month, or in the midst of tragedy or change or trauma, I wanted to offer some self-care advice. From a metaphysical perspective, no matter what your religion is, this time of year IS about the miracle of returning light. The first few weeks of the month bring ever increasing darkness. Light some lights in your own home, whether they are candles or Christmas lights, reflecting your own inner flame. No matter how dark the world appears, each of us has the light of our soul to guide us. Connect with yours.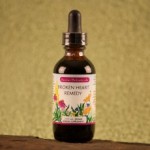 For those with heartache, there are many botanicals that offer gentle physical and emotional support. Avena botanicals makes a Broken Heart herbal tincture and a lovely sweet Rose Petal Elixir. The elixir is in a glycerin base and is used to gently lift the spirits and open the heart. It tastes like a rose smells on a hot summer day! Many herbalists make their own rose petal elixirs at the summer solstice, in preparation for this dark time of year. Herbal medicines like these affect our body, mind and spirit. By using self-care medicines we are making a commitment to our Self to move through this time of change with as much gentle strength and internal fortitude as possible. http://www.avenabotanicals.com/rose-petal-elixir.html 
Many people have seasonal affective disorder (SAD) or just simply hate the cold. We have had a particularly cold pre-winter here in Maine, which makes getting out to enjoy our gorgeous local landscape more difficult. Prevention is key for SAD – once it takes hold it is harder to manage. Adequate levels of Vitamin D3 are especially important. I generally recommend 2,000-5,000 IU daily depending on your body weight and Vitamin D reserves. Have you had your blood levels of Vitamin D checked yet this fall? High quality fish oil is a good adjunct to Vitamin D, enhances its absorption and can help with mental health. Fish oil contains two chemical constituents – EPA and DHA. The EPA is the part that helps with depression. Aim for a minimum of 650 mg of EPA daily, taken with your D3.
Saint Johnswort is another classic treatment for SAD. This herb affects the metabolism of many medications. Therefore, I only suggest using St Johnswort if you are not on any other meds. Dosage must be 900 mg per day, taken *every day.* This herb acts like SSRI antidepressants in that it takes about 4 weeks to get the full effect, and it needs to be taken daily for best results. This herb has evidence of use back to 400AD by Hippocrates. It is an ancient and magical herb with an association to light. It is no mistake that it is useful for SAD! If you do take medications like birth control, daily pain medication or blood pressure medication but would like some mood support you can consider 5-HTP. This is a serotonin precursor that is naturally produced in the body, and is available in supplement form. It can be helpful for anxiety, depression, insomnia and "the blues." It is quite safe in general, although it should not be taken along with antidepressant medications unless specifically advised by an Integrative Medicine Dr. Typical dosage for 5-HTP is to start with 50 mg twice a day, and increase to up 150 mg twice a day as needed.
Exercise and meditation are two other valuable tools for getting through hard times. Exercise releases endorphins which simply make us feel good! It can be a walk around the block or a cross-fit class or hot yoga. The type of exercise does not matter as much as the act of getting into your body and out of your head. Meditation offers ways to step outside the constant chatter of our ego. I recommend a guided meditation for beginners. I use this Buddhist body-focused beginner set by Reginald Ray, but there are many more available! http://www.soundstrue.com/shop/promotion/1047.pd
At the end of the day, we each need to get through our darkest times in the ways we know how. Alcohol, television and drugs are all effective in their own way, but they also exacerbate the feelings of isolation and despair. Connecting to your inner light source and fanning your fires of spirit and confidence and strength will help grant you the courage to move through these difficult times. Some of us need more help than others to connect to our strengths, and supplements like herbal remedies, vitamin D, fish oil, St Johnswort and 5HTp can be great support systems. I love the rose petal elixir for its sweet uplifting taste of summer in these harsh cold days of winter.
For personal support on transforming your own journey or connecting to your inner strengths, book an appointment with Dr. Wright. She is available for consults during the month of December including December 27, 2013.
Call 207-774-1356 now.
References:
The ABC Clinical Guide to Herbs. American Botanical Council, Thieme Publishing 2003. Currently out of print.
Encyclopedia of Natural Medicine. Michael Murray ND and Joseph Pizzorno ND. Prima Publishing, Rocklin, CA 1998