The work of becoming/being pregnant marks a time in a woman's life when the game changes. Alcohol is no longer an option for stress management. Most herbs and even common teas are viewed with suspicion, and many medications are frowned on. Many of our crutches for managing the stresses of daily life are taken away, and the stress of in/fertility is added. However, there are natural treatments available for this time period to reduce stress, ease anxiety, and support a healthy first trimester.
Flower Essences are very safe for all expecting and #TTC moms, and are especially useful for women using multiple fertility and metabolic medications as they have no interactions or side effects! Flower remedies are literally essences of the particular flower in a brandy solution. Bach flower essences are the most commercially available. FES (Flower Essence Society,) Alaskan Essences, Perelandra and more are other well respected flower essence brands. Bach has 38 different flower remedies available; however the following are especially pertinent for fertility and first trimester. Dosage is 3-5 drops in water 2-4 times daily or as needed. The very small amount of alcohol in these medications will not cause any fetal problems as it is so minute a dose.
Aspen: For apprehension and vague fears
Gorse: Brightens perspective and increases optimism.
Holly: For envy or jealousy of others
Larch: Gets one out of the success/failure paradigm and increases self-confidence
Wild Rose: Restores interest and joy when feeling apathetic or resigned.
White Chestnut: Restores a peaceful mind when caught in repetitive thoughts
Botanical Medicine: Some herbs are appropriate for this time period, however most herbs are best set aside until the pregnancy is well established or beyond breastfeeding. One herb that is a #TTC and first trimester best friend is viburnum prunifolium otherwise known as black haw. This is different from viburnum opulus aka cramp bark – do not mix the two! Black haw quiets an "irritable" uterus, and prevents miscarriage. It is very safe and quite effective. I recommend 1/4 to 1/2 tsp daily for the first trimester as needed. For questions and concerns, refer to your local Naturopathic Doctor who can take your full history and prescribe according to your individual health care needs. Oatstraw or avena sativa is also a wonderful tonic that is nourishing to the body and calming to the mind. This herb is best taken as a tea. It is gluten free, hydrating with rich minerals (therefore great for morning sickness) and soothing to frazzled nerves. Valerian is perfect for nighttime anxiety. It is safe in pregnancy, breastfeeding, and for pediatrics. This is Mother Nature's truly sedative herb. Used in doses of 5-30 drops before bed, this can help quiet the mind and improve the duration and quality of sleep. I like it as an alcohol free (glycerite) tincture as the taste is slightly sweeter than the alcohol based formula. Capsules are also an option although I prefer the smaller dosing options of the liquid form. (Valerian is very well researched, please contact me for a formal monograph if desired.)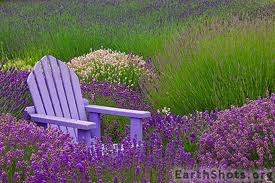 Finally, lavender essential oil has a time honored place in the treatment of anxiety.  For those whom lavender has a calming effect you can use lavender products liberally that have the real essential oil in them – avoid synthetic fragrance analogues. There are now lavender essential oil capsules that are quite effective for treating occasional or situational anxiety. These act quickly and safely to diminish feelings of panic, irritability and stress. Typically essential oils should not be used internally during pregnancy, so these lavender caps are best used only until the day of ovulation. There is a lavender glycerite tincture also available which can be used sparingly while pregnant in doses of 1-2 drops for anxiety and panic as needed. There is some (internet) controversy surrounding the use of lavender in pregnancy; however, it is not listed in any of the classic literature as a herb to avoid in first trimester.  My opinion is that if this botanical medicine is the one thing that works to soothe your fears, use it in moderation. If it increases your anxiety due to the multitudes of internet opinions, avoid it! Here is a link to a well researched blog post on the safety of lavender essential oil in pregnancy: http://roberttisserand.com/2011/07/lavender-oil-and-pregnancy/
Acupuncture and Registered Massage Therapy are also fabulous safe care therapies for anxiety and stress while #TTC. Acupuncture has a proven track record of efficacy when it comes to enhancing not only assisted reproduction but also all conception. Studies have shown that weekly acupuncture greatly reduces the rate of miscarriage during first trimester, especially for women with a previous miscarriage. This is in part due to its ability to support the expectant mom through the first 12 weeks. The therapeutic touch offered by massage therapy also has the ability to soothe anxiety, ease depression, and support the physical changes of pregnancy. The resulting relaxation offers an anxious expecting mom a few moments to quiet the mind, which can have great positive effects overall. It is important to see an acupuncturist or massage therapist trained in pregnancy massage as there are specific techniques and positions used for this treatment.
All in all, this is such a time of mystery, of waiting, and of trust that it can be overwhelming to have to "go with the flow." Every couple experiences some level of anxiety, and some have a very hard time as #BFN's happen again and again.  Flower essences, black haw, oatstraw and lavender glycerite are natural remedies that any couple can use to support their own mental and emotional wellness on the road to becoming a family. There are many more herbs, vitamins, and therapies available for #TTC and expectant moms that are based on the individualized medicine offered by a licensed Naturopathic Doctor.
Links and Resources:
http://www.gowonderworks.com/flower_essences
http://www.biomedcentral.com/1472-6882/12/20
http://www.fertilityfactor.com/infertility_acupuncture.html
http://americanpregnancy.org/pregnancyhealth/prenatalmassage.html