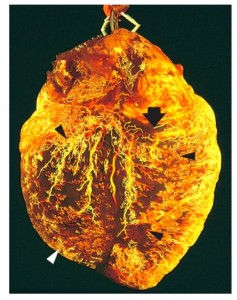 Sometimes life, work and study all seem  to dovetail and everything makes sense for just a few glorious moments. Cardiology was like that for me, in between the Frank Starling curves.
Last year we had a case study of a woman with congestive heart failure (CHF.)  Her husband had renal failure and needed dialysis, and she worked at a job she didnt love. She slowly developed worsening heart failure over the course of the case, with  shortness of breath, edema, high blood pressure, and poor circulation, eventually dying from it. I was impacted by the apathy she displayed in her efforts to recover – unwilling to eat more grains and greens, decrease salt,  get outside, exercise regularly, investigate psychotherapy, or better her personal life in any way. Instead, she just declined in health, adding a new prescription per year to mange her symptoms until she  – drowned. In her grief. Of heart disease.
This. Story. Happens. Every Day.
And not only in the US, or Canada or Europe. World-Wide.
The multitudes of meta-analysis risk factor evaluations like the Framingham, Whitehall and Rekjavic studeis have concretely illustrated important evidence about the facts of heart disease: atherosclerotic fatty streaks in arteries, high blood sugar, and  inflammation are the undeniable Holy Trinity of heart disease. What is not being avidly reported is the rate of divorce, or mood disorders in these same subjects. The sexual dissatisfaction. The childhood trauma. Socioeconomics and race are sometimes studied, and African Americans and Latinos have higher rates of heart disease. Nobody is surprised. Russia has the highest rate of ischemic heart disease in the world, along with some African nations and Indonesia. These countries also have horrible human rights records, with well documented transphobia, homophobia and police brutality.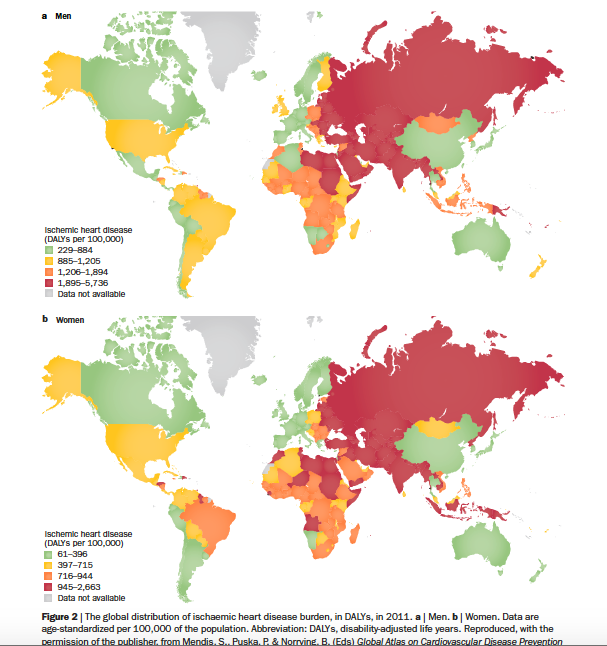 If we are going to turn around heart disease, do we not need to acknowledge the humanity of the heart? The same  epidemiological study quoted deep within the content:
"Additional reports from this study have shown inverse associations between fair and respectful treatment at work and CHD [Congestive Heart Disease],and job control with future CHD risk."
Similarly, hypertension, which is the harbinger of heart disease through its effect on cardiac structure and function,  is hugely mediated by the stress response.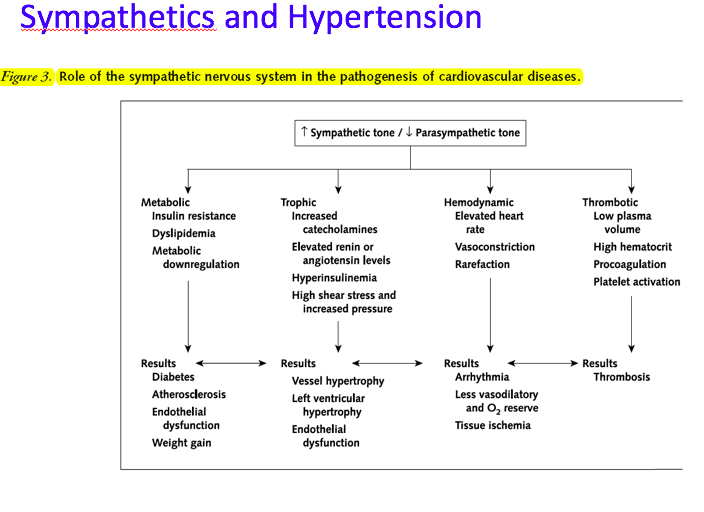 I was talking to Dr. Stein, an internist specializing in HIV and also our OMS II course director, about this theory that heart failure is so rampant because we have no real medicine for soul-problems like dissatisfaction, grief, sorrow, envy, loneliness and such. He said the links between depression, elevated cortisol, hypertension and CHF are well documented and clearly evidenced.
He reiterated that it is known that People of Color have higher blood pressures because their lives are more stressful due to systemic and personally experienced racism aka "stress." It is also well evidenced that African Americans with CHF respond better to different medications than other races – Hydralazine, a vasodilator that decreases resistance,  improves survival with  isosorbide dinitrate rather than the ACE inhibitors and Beta Blockers commonly used. Ha, decreasing [systemic institutionalized] resistance as a keystone in improving survival? I need to know more about the MOA of these drugs to understand why decreasing the catecholamines isnt enough for this population; maybe its because of the deleterious and constant push and pull the sympathetic blockers have on the heart receptors of someone living in the actual adrenergic rut of an unsafe society.
Our cardiologist professor Dr. Glass stated that the average person with hypertension is on 3.4 medications to manage it. These are usually layers of diuretics to decrease the blood volume and drain edema (decreasing preload), and beta blockers to decrease cardiac work and improve cardiac output,  and/or other meds like diphydropyridines and nitrates. But guess what – it just came out recently that hypertensive medications may be CAUSING depression/ mood disorders while working to decrease blood pressure.  What a double whammy.  This was a big study from a database of a single hospital containing 525,046 patients over 5 years. This 2016 article stated:
"Major depressive and bipolar disorders predispose to atherosclerosis, and there is accruing data from animal model, epidemiological, and genomic studies that commonly used antihypertensive drugs may have a role in the pathogenesis or course of mood disorders."
Patients on angiotensin converting enzyme inhibitors or angiotensin receptor blockers had the lowest risk for mood disorder admissions
those on β-blockers (hazard ratio=2.11; [95% confidence interval, 1.12–3.98]; P=0.02) and calcium antagonists (2.28 [95% confidence interval, 1.13–4.58]; P=0.02) showed higher risk
those on no antihypertensives (1.63 [95% confidence interval, 0.94–2.82]; P=0.08) and thiazide diuretics (1.56 [95% confidence interval, 0.65–3.73]; P=0.32) showed no significant difference.
To summarize the findings,  calcium antagonists and β-blockers may be associated with increased risk, whereas angiotensin-converting enzyme inhibitors and angiotensin receptor blockers may be associated with a decreased risk of mood disorders. (Hypertension. 2016;68:1132-1138. DOI: 10.1161/HYPERTENSIONA HA.116.08188.)
It appears, the drugs that most directly affect the heart muscle itself are thus linked to more mood disorders, while those that work indirectly and decrease the work for the heart seem to have less impact on mood.
This is such a broad topic and there are so many layers to heart failure – blood pressure, kidney regulation of blood pressure, nutritional effects, blood lipids, blood volume, inflammatory mediators, free radicals and antioxidants, sleep quality and more – but I think that too often we lose sight of some of the most basic truths of happiness and heart health. And we also forget the deeply sensitive creatures that most of us are and fool ourselves that pharmacy could possibly be enough to cure a heart that is systemically broken, or the effects of a chronically hypervigilant nervous system.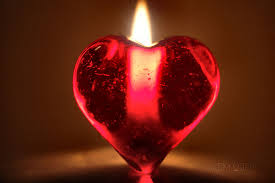 I am going to need to become proficient at cardiology as an Internal Medicine doc. But without a degree in psychiatry, or soul medicine, or archangel intervention, how can I possibly hope to help people recover their failing hearts when the intersections cut so deep? I am scared of all of those people that have no willingness, or ability, to look deep within and make the simple and profound choices towards life. This is the part of being a physician I most fear. The medical failures; the broken hearts.