I recently read an article that most Americans eat for 15 hours a day. Apparently, the body needs a 12 hour fast daily to clear liver glycogen, thus switching metabolism to utilize the body's stores (fat) to fuel the basic metabolic rate. Without this 12 hour fast, the liver does not get to ever fully utilize glycogen stores, and food/fuel aka glucose gets stored as fat.
Ive been tracking myself, as I always do when I am trying out a new metabolic theory, and I usually get about a 9 hour fast in. I'm one of those people that likes to eat at night, and with my new academic schedule, I need my 7am morning toast to soak up the coffee that makes my 6am wake-up call possible. Also, beverages counts as food/fuel in this context. Therefore, the last drink of alcohol, milk or juice you have before bed also counts towards the fasting timeline.
The 12 hour fast biochemistry is probably the source of the "dont eat after 7pm" dogma. That, and most of the snacking that occurs after dinner is high calorie and high deliciousness.But what if, like me, you are someone who likes to graze after 7am, eat dinner late, and/or cant sleep with an empty belly?
The moral of the story is: if you are trying to lose weight, make it a priority to fit in a 12 hour fast that includes your hours of sleep (hopefully 8+. Read how more sleep helps you lose weight here.)
For example: If you snack until 10pm, don't have breakfast, coffee with sugar or cream/milk, juice,  or anything over 5 calories or sweet tasting until 10am. (Ps. Even artifical low calories sweeteners may be linked to weight gain says Harvard med.) This will allow your body to "empty" its reserves, making room for a day of metabolic synergy and a delicious, satisfying 12 hours of food after your overnight fast.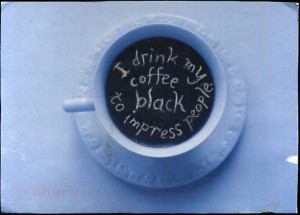 Hint: learn to love black tea or coffee, green tea, and/or hot lemon water before your 12 hour fast is over if you are honestly wanting to lose weight. If, like me, you are too busy to make changes right now, just think about it, watch your patterns, and see if you can do it every once in awhile or on weekends.