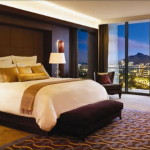 I was on vacation with my sweetheart this past week, and spent two long nights in a hotel room when I could.not.fall.asleep! What to do? It was so exhausting, and of course set my mood and energy levels off for the remainder of the trip.
When I evaluate sleep from an Integrative Medicine perspective, I usually break it into –
unable to fall asleep
unable to stay asleep.
The former tends to have a different set of causes and therefore medications than the latter. Sleep is complex and involves multiple body systems working together including endocrine, neurological, immune, musculoskeletal, and mental/emotional at the very least! Each person with chronic insomnia will benefit most from individualized treatment, but here are some generalizations to improve sleep.
First, as boring and arcane as it sounds, sleep hygiene is important. Hygiene is a strange word to associate with sleep, IMHO. It sounds weird and uncomfortable, but "sleep hygeine" is a general concept that encompasses the environmental and behavioral aspects that are known to improve sleep quality and promote restful sleep. For example, my hotel room was too hot both nights. Maintaining a comfortable room temperature preferably cool with fresh air, is known to improve sleep quality. A darkened room without blinking or other lights within eyesight and a peaceful bedtime routine are also examples of sleep hygiene.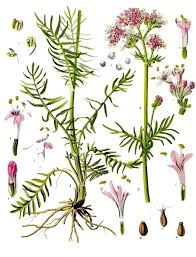 To fall asleep, sedatives are the key. Valerian is the strongest herb for sleep support. This herb was mentioned by Hippocrates in his writings, and is one of the oldest sedatives known. It has numerous studies supporting its use for sleep. The essential oils in valerian appear to provide its sedative activity, while the valepotriates exert a regulatory effect on the autonomic nervous system.  Although more than 150 constituents have been identified, none appear to be solely responsible for valerian's effects, suggesting many compounds may act synergistically. Valerian's mechanisms of action are not completely understood.  Valerian interacts with neurotransmitters such as GABA and produces a dose-dependent release of GABA. Valerian also inhibits the enzyme-induced breakdown of GABA in the brain.
GABA is my other secret weapon for falling asleep. There are two on switch neurotransmitters (dopamine and acetycholine) and two off switches (gaba and serotonin.) When the off switch is stuck on, sleep becomes difficult. Taking GABA as a supplement improves GABA levels in the brain, quieting the mind. Benzodiazepenes like Attivan and hypnotics like Ambian also work to increase GABA levels, as does Valerian. *Don't use these all together as they can depress respiratory function as a cocktail.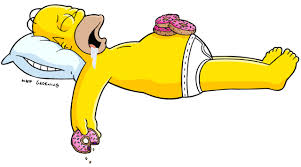 Difficulty staying asleep can be more complicated to treat than falling asleep. Taking sedatives at 2 – 4 am can result in morning grogginess. From my experience, early waking (3am) is often related to a dysregulated cortisol clock, or, put simply, stress. Cortisol is the primary stress hormone produced by the adrenal glands. It runs on a 24 hour clock, and should be highest at 8am, and slowly drop during the day and rise at night. With emotional and/or physical stress, travel to different time zones, or shift work, the cortisol clock can become dysregulated, peaking earlier and earlier, creating an too-early wake up signal. Adrenal support is key. I often use herbs like ashwaganda, L-theanine, rhodiola, relora, and more to help regulate adrenal hormone production and heal imbalances. Cortisol is complicated, and balancing requires an in-depth look at ones lifestyle, mental health, stress coping techniques, exercise patterns, blood sugar and more. Therefore, treating stress and adrenal health in relation to sleep is best with an individualized approach, as "cookbook" medicine rarely gives optimized results.
For really tough sleep cases, NeuroScience labs makes a neurotransmitter panel to assess what is causing the night time wakefulness. Blood sugar disorders, sympathetic nervous system activation, cortisol dysregulation, hormone imbalance, anxiety, depression, grief, and more can all be part of the "perfect storm" of insomnia. Find a Naturopathic Doctor in your area to unravel the depths of your sleep mystery.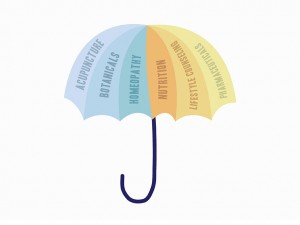 Finally, energetic medicines like acupuncture and homeopathy can be invaluable for unlocking sleeps depths. We are quantum physics humans, we do not operate in straightforward paradigm. Sometimes sleep issues go back to childhood dysregulation or other "never been well since" life events. These more energetic medicines can work to correct these deep imbalances by integrating unresolved issues that plague your subconscious when your guard is down. Psychotherapy and cognitive behavioral strategies can also be used to unravel sleep and stress mysteries.
I was lucky: once I was able to come down from the stress before my trip, and relax into my holiday my sleep improved, and I even got to sleep in for a change! What do you need to get that beauty sleep you so desire?