I love falling asleep quickly and easily and waking up 9 hours later.
When this doesnt happen, the work of unpacking the complex architecture of sleep and our associated subconscious and unconscious patterning begins. This post will provide a brief overview of sleep-wake cycle circadian dysregulation as well as nutraceuticals and botanical medicines to help fall asleep. Botanicals to stay asleep or address eearly waking will be in the following sleep post. I will not discuss prescription medications for sleep. Some people with trauma, PTSD, significant depression and anxiety, and persistent insomnia and/or sleep apnea may need pharmaceutical medications for sleep and/or sleep studies to better understand what is happening. Psychiatry, therapy and counselling can also be helpful to do a deep dive into childhood and adult patterning related to sleep or preventing sleep including hypervigilance as well as cognitive behavioral therapy to work with thought patterns preventing sleep.
Everyone agrees that sleep is worse in periods of stress, and sometimes in periods of excitement too. Disturbed sleep is also part of major depressive order for many people with either inability to sleep or desire to sleep too much. And, anyone with a significant grief experience knows that early mornings can be very tough times for waking up and experiencing sorrow. For these reasons and more, treating insomnia is far from simple as sleep is deeply entwined with the conscious and subconscious mind.
There have been many studies on sleep and health outcomes. This 2020 study by Hackett et al states: "Poor sleep quality has been linked with negative health outcomes. Adults who report sleep problems are more likely to have hypertension, obesity and coronary heart disease (CHD) than their counterparts without sleep problems (Koyanagi et al., 2014). Meta-analytic evidence has detected a relationship between short sleep duration and incident hypertension (Itani et al., 2017). However, studies investigating the prospective link between poor sleep quality and hypertension have produced mixed results (St-Onge et al., 2016). Pooled evidence indicates that short sleep duration is a risk factor for obesity (Itani et al., 2017). While poor sleep quality has been linked with the development of the metabolic syndrome in middle-aged and older adults (Troxel et al., 2010)."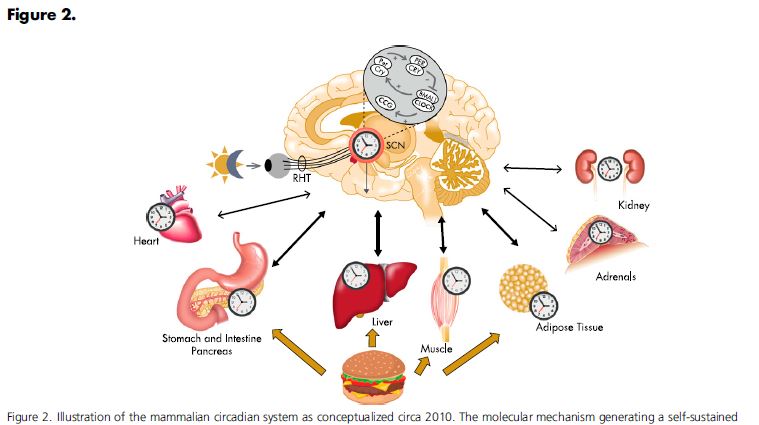 There is a reason we go to sleep at night and wake up in the morning. This is called the circadian rhythm and provides a skeletal structure for many of our hormonal biorhythms. Cortisol and ACTH levels are pulsing throughout the day and night, roughly every 60 minutes. The pulse is generated from within the HPA axis in a dynamic feedback loop. There is a threshold for a negative setpoint that is predetermined by the suprachiasmatic nucleus where ACTH pulses, stimulates cortisol production into the vasculature, which diffuses into the IC space of the brain and stops ACTH production which then retriggers the negative threshold and restarts this ULTRADEIAN cycle. At night (or during sleep hours) the circadean set point is set at a lower free cortisol level in a diurnal pattern.
Living with chronic stress can alter this rhythm. Living with depression can alter this rhythm. Substance use can alter this rhythm. Grief can alter this rhythm. PTSD can alter this rhythm. Changing time zones can alter this rhythm. Shift work can alter this rhythm. Parenting will alter this rhythm. And kids need to develop this rhythm as part of learned sleep patterns coming out of infancy.
So, once ones sleep is dysregulated, what can be done? So-called sleep hygeine is the first step. This is a basic series of actions designed to minimize sleep interruption and maximize comfort and melatonin production. I often tell patients to treat themselves like a 5 years old with a bedtime routine. This creates patterning in the mind and body (those ultradeian clocks) that signals sleep time is coming.
Insomnia falls into to big categories – falling asleep and staying asleep. We will discuss these seperately as they require different medicine.
Falling asleep. What a gift it is to drift into effortless sleep. How many times have i lain awake, unable to relax enough to let that sleep veil drift across my consciousness? Falling asleep medicine is often in the form of sedatives in an acute setting. Melatonin + a sedative botanical is a good combination for short or long term difficulty falling asleep. As you can see from the image below, melatonin production has an inverse relationship to plasma levels of cortisol. If your circadian rhythm is dysregulated, melatonin supplementation can help recreate a new pattern (which is why it is used in changing time zones.) In our "more is more" culture people sometimes think taking higher doses of melatonin will work better. In actuality, this pineal gland hormone is naturally microdosed and 1mg is often the best dose. Combining melatonin with an app to provide guided relaxation meditations or sleep-inducing music like binaural beats can increase theta waves at the level of the brain simulating deep relaxation and promoting sleep. (I use the Insight Timer free app almost every night!)
The amino acid tryptophan is converted into 5HTP which is concerted into serotonin which is converted into melatonin. This is the biochemical reason why serotonin deficiency (depression) can lead to insomnia. Increasing foods rich in tryptophan, or taking either SSRI medications or 5HTP supplement can also increase endogenous melatonin production. Do not take 5HTP and prescription mood medications unless prescribed and followed by a health care provider.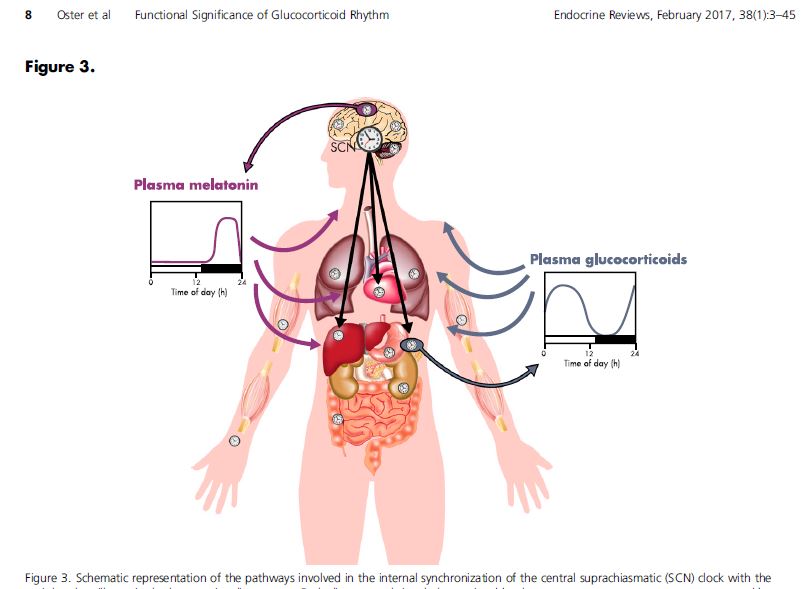 My favorite sedative botanicals are valerian (valeriana officionale) and california poppy (Eschscholzia californica). Both are decidedly yucky tasting, with california poppy being super disgusting! However, it is one of the few things that consistently works for me so I choke down the earthy swampy tincture with a juice chaser.
The European union has a formal scientific herbal monograph compendium listing the scientific and traditional uses of 167+ commonly used botanicals. This was originally created to standardize information about commonly used herbal medicines for providers and consumers in an upgradeable format as new evidence develops. I personally prefer the Alt Med review for botanical monographs which is North American but not government regulated like the European compendium. In general herbal medications come in dry form used as teas, preserved in alcohol called tinctures or preserved in glycerine for children or people who cannot tolerate alcohol, capsules of prepared herbs or standardized extract capsules with prespecified amounts of active ingredients in each capsule. The strength of the medicine increases from raw herb/ tea –> glycerite –> tincture –> capsule –> standardized extract as the most potent form.
Valerian is a natural sedative. The active phytochemicals are bicyclic monterpenes, free amino acids, and valepotriates. Valerian is very safe and can be used in pediatrics and pregnancy. I do not reccomend it in late stage kidney disease. If anyone is taking multiple medications with severe illness, please only use any herbal medication under the advice of a naturopathic doctor, experienced herbalist or physician. This plant has stinky volatile oils that are also part of why it works. The herbal chemicals are sedating and calming, they can help both to initiate sleep and to maintain sleep. Start with the lowest possible doses as a tea or low dose tincture (10-30 drops) and increase as needed up to 3 capsules before bed. The primary side effect of valerian is morning grogginess from oversedation. This can be avoided by using lower doses and less potent forms. The smell of valerian could be a factor in ones decision of which to use with glycerite and tincture the least pungent forms.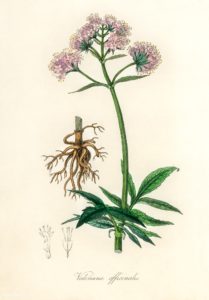 California poppy is the other sedative plant that I frequently use for my own sleep. I use it in combination with melatonin for shift work and during times of significant stress where I really need something to "knock me out." It tastes so terrible, but some days that is a small price to pay. I have only found this plant in tincture form. It can be added to a small amount of warm water to evaporate off the alcohol. This medicinal plant is listed in the European compendium as safe for use for adults only with over 30 years of safety. It is not to be used in pregnancy or breastfeeding or for pediatrics as it is in the poppy plant family. It does not have narcotic effects but it does have many chemical alkaloids to induce sedation. It is recommended to be used for up to 2 weeks and then stopping use for at least 2 weeks.
references
Oster H, Challet E, Ott V, Arvat E, de Kloet ER, Dijk DJ, Lightman S, Vgontzas A, Van Cauter E. The Functional and Clinical Significance of the 24-Hour Rhythm of Circulating Glucocorticoids. Endocr Rev. 2017 Feb 1;38(1):3-45. doi: 10.1210/er.2015-1080. PMID: 27749086; PMCID: PMC5563520.
Ruth A. Hackett, Zeynep Dal, Andrew Steptoe. The relationship between sleep problems and cortisol in people with type 2 diabetes, Psychoneuroendocrinology. Volume 117,2020,104688, ISSN 0306-4530, https://doi.org/10.1016/j.psyneuen.2020.104688.