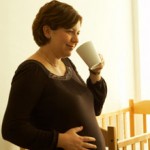 There are always questions about which herbs are safe to use in pregnancy. There is considerable historical and clinical information on the use botanical medicine for enhancing fertility, treating common conditions of pregnancy, and supporting postpartum care and lactation. The modern push for evidence-based studies to confirm safety of use is hindered by the ethical issue of conducting clinical trials during pregnancy. Therefore, there are very few if any double blind placebo controlled studies to reference for this population. For this reason, most online and allopathic resources will list herbs as "not safe in pregnancy" even if they have been safely used for centuries as part of maternal medicine. Furthermore, the World Health Organization label requirements for botanical medicines includes information on the use during pregnancy and lactation. As there is insufficient evidence-based studies on botanicals in pregnancy, almost all products will say Not Safe in Pregnancy or Lactation. This is good in some ways, because it protects the fetus from harmful herbal constituents accidentally taken by an unsuspecting parent. On the other hand, it limits many people from accessing safe and effective supportive herbal therapies during this unique time of life.
As a general rule of thumb, almost all herbs are best avoided during the first 12 weeks of pregnancy unless specifically prescribed by an expert in this field. Ginger is one exception to this, as it has significant clinical evidence to reduce nausea of pregnancy. Still, even ginger can be too stimulating and is best taken in moderation. *Dosage for hyperemesis gravidum could be 5-10 drops of a ginger glycerite tincture as needed, up to 70 drops daily. Ginger tea or  chrystallized ginger can be used 2-4 times a day, and ginger candies up to 10 daily. Roobios is another herb that is a safe tea in early pregnancy. This is a traditional pregnancy medicine in Africa, and a very common tea base. Nettles are also very gentle and provide a mineral-rich tonic for the newly pregnant mom. Nettle is a lovely tea base to use throughout pregnancy and lactation for hydration and nourishment. As every person's body is different, it is sometimes best to stick with what your body knew pre-pregnancy rather than trying new things in these sensitive weeks to avoid unexpected allergic reactions or other physical repercussions.
There are some herbs which must be completely avoided throughout pregnancy as these are known to be harmful in some way. For a complete list see:  http://thewrightdoctor.com/womens-health-2/herbs-not-safe-in-pregnancy/
Herbs with strong alkaloids (identified by a bitter taste) are to be avoided. These often have a strong action on the body, whether digestive or cardiac. There are many gentle herbs and nutritional supports which are safer digestive tonics for pregnancy. Laxative herbs exert their effects through muscular contractions and can stimulate uterine contractions as well. Most herbs with strong hormonal activity are to be avoided completely , as are all anti-parasitic formulas. Certain herbs that are to be avoided in pregnancy can be prescribed by experts in this field in the last few weeks of pregnancy to prepare the uterus for labour.  These are only to be used under the guidance of an experienced midwife or prescribing professional with obstetric training in botanical therapies.
There are many herbs which help pregnant women connect to their body and the environment in a grounding, tonifying way that are safe and effective. Some women will make their own creations from local plants, and others will buy them. When purchasing plant remedies, it is important to buy from reliable brands. Gaia, Apollo herbs, Herb Pharm, Vitanica, Wise Woman and Avena Botanicals are all ethical and responsible manufacturers of high quality herbals. If you are concerned about whether or not a product is safe for you, simply do not use it! Or, find a local Naturopathic Dr, Midwife, or Herbalist to guide you in your pregnancy care.
These are some herbs which are safe to take. * Alfalfa is very high in chlorophyll and rich in minerals and vitamins. This is a great greens powder in smoothies. Burdock can be used in small doses of 20 drops 1-2 times a day after the first trimester. Burdock supports women with blood sugar difficulties or constipation later in a pregnancy. Dandelion greens are a great tonic for women pregnant in the spring. They are robust in vitamins and strengthen the urinary system. Dandelion root can also be used in small amounts like burdock, for sour stomach, nausea and itchy skin. Oatstraw is a soothing tea or tincture which calms an overstimulated nervous system. This is a must have for pregnant moms with other small children! Up to four cups of Oatstraw tea daily is safe or use in tincture form 40-60 drops in water 2-3 times a day.
Rose hips are safe throughout pregnancy. These have abundant vitamin C to support collagen production in skin and help maintain vascular wall integrity.  They have a sour zip, and make a yummy tea with nettle and honey. Saint Johnswort herb is a safe and gentle mood support during pregnancy as well as a safe option to treat herpes outbreaks both topically and internally. It should not be used with other medications, but is a reliable ally for women during this time of life. Red raspberry leaf is very well known as a late pregnancy tonic. This silvery-green leaf strengthens the uterine muscle without stimulating contractions, preparing the body for the adventure of labour. It is rich in iron to support the increased blood volume in later pregnancy. It is best drank as a tea 1-3 cups per day for the third trimester. Finally, Valerian is a safe sleep support. It is best to use the smallest dose needed for therapeutic value, so start with 1 cup tea before bed or 10-30 drops of tincture and increase as needed.
Pregnancy is a time of life when so much is unknown, and so much can go wrong – there is so much responsibility for both parents and care providers. For this reason much of modern medicine has erred strongly on the side of caution when it comes to using herbal medicines in pregnancy. This caution is compounded by the high cost that many IVF assisted pregnancies carry. Every move becomes highly medicalized, and simple acts like a cup of herbal tea are forgotten as effective therapeutics. The bottom line when it comes to using herbs in pregnancy is: if it makes you nervous, dont do it. You cannot rely on the internet, on your OB,  or on labels to tell you what is safe to take during this time of life. However, there are some very reliable books on using herbs in pregnancy, and many Herbalists, Naturopathic Doctors and Midwives have expertise in this area. Enjoy!
http://apps.who.int/medicinedocs/en/d/Jh2945e/9.5.html
http://www.ahpa.org/default.aspx?tabid=70
*ABC Clinical Guide to Herbs. M. Blumenthal p. 174
*The Natural Pregnancy Book. Aviva Jill Romm
*Herbal Childbearing Year. Susun Weed p. 19, 51