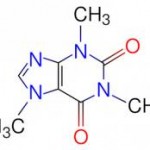 Treatment strategy adapted in part from Naturopathic Doctors News and Review article Managing Caffeine Withdrawal in the Patient Undergoing Detoxification (V. 7 Issue 12 p. 8-9) by Dr. Peirson ND and from Dr. Braverman's Dopamine Deficiency Protocol. For more information on caffeine addiction see: http://thewrightdoctor.com/2011/12/26/coffee-addiction/
Daily Supplements and Lifestyle Changes:

200-400 mg Magnesium Citrate – I like Trace Minerals Research liquid mineral formulas. It allows for a personal tailoring of dosage. Too much magnesium can have a laxative effect (which can be helpful if constipation is a side effect of caffeine withdrawal.) Take daily in juice.
100mg B Complex  – I like Orti B by Seroyal, Thorne B5 Complex or Cortico B5B6 by Metagenics. 1 daily with food.
Buy several organic green teas, decaf coffee beans, a black tea and a decaf black tea. Start to mix the caffeinated and decaffeinated beans in your morning brews, and order "half-caf" when out.  Eventually leave the coffee behind and just have decaf or green teas.
Adrenal Assist by Vitanica – Vitamins, herbs and minerals for restoration of adrenal glands. Cross-check any medications with the herbs for possible interactions before starting this. 3 capsules daily, best in the morning for 3 – 6 months.
Coffee 6ch homeopathic remedy. 2 pellets as needed for headache associated with caffeine withdrawal.
High paced lifestyles need to be balanced with relaxation and restoration. Stress busting exercises such as deep breathing exercises, non-work related reading, chess, and non-aerobic exercises such as weight lifting are recommended 3 times per week.
Eliminating the kick of caffeine will result in cravings for sugar. Instead of sweets, turn to high protein foods rich in phenylalanine and tyrosine to restore dopamine levels depleted by chronic caffeine use. Round out high protein meals with plenty of fruits and vegetables. Phenylalanine is an essential amino acid found in the brain and blood that is converted to tyrosine and then to dopamine. Food sources of dopamine include:
| | | | |
| --- | --- | --- | --- |
| Foods | Amount | Phenylalanine | Tyrosine |
| Wild game | 6-8 oz | 2.6g | 1.5g |
| Cottage cheese | 1 cup | 1.7g | 1.7g |
| Chicken | 6-8 oz | 1.6 g | 0.40 |
| Duck | 6-8 oz | 1.6g | 0.60 |
| Turkey | 6-8 oz | 1.6g | 0.70 |
| Walnuts | 6-8 oz | 1.4 g | 0 |
| Wheat germ | 1 cup | 1.35g | 1.00 |
| Ricotta | 1 cup | 1.35g | 1.50 |
| Granola | 1 cup | 0.65 | 0.40 |
| Rolled Oats | 1 cup | 0.50 | 0.35 |
| Plain nonfat yogurt | 1 cup | 0.40 | 0.40 |
| Whole milk | 1 cup | 0.40 | 0.40 |
| Egg | 1 | 0.35 | 0.25 |